Dan Gibson
Our INNKeeper • 

Author • Musician • Entrepreneur • Mayor

 
Everyone in Natchez knows Dan. He is the Mayor, after all. 
Dan has worked on historic renovations of old homes for many years – it is one of his passions. He used that experience to take GardenSong, the Stanton Guest House and the Mayor's House from a vacant properties to thriving Guest Houses practically overnight!
Piano Man
In 2012, Dan began playing the piano for Monmouth Historic Inn in Natchez, Mississippi, a top-rated bed and breakfast that is internationally known and promoted. He currently performs every weekend at the mansion's restaurant, 1818, which is located in the main house. He also greets guests and gives tours of the property, which consists of 29 guest rooms and cottages on 26 manicured acres. He has been mentioned in many positive reviews of the mansion, primarily on Trip Advisor.
Restoring Historic Homes
Dan first began working in the bed and breakfast industry in 1982 when he helped his family operate a large antebellum home in Vicksburg, Mississippi. That home, called Cedar Grove, is still open today and is one of the finest in the area.
Over the years, he developed a passion for the industry and old homes in particular. He has restored several over his lifetime, opening them for tours, guests, and special occasions. From 2001 to 2014, he owned the oldest and most historic home in Crystal Springs, the Willing House, built in 1835. It was the location of many meetings, parties, weddings, and other special events.
In 2014, Dan designed and built a Greek revival home in rural Rankin County, Mississippi, called Somerset. It is a beautiful property consisting of a main house and guest cottage on 13 wooded acres with more than a mile of developed trails. The structure was built to look like an old home, with high ceilings, antique wood floors and doors, wavy glass, and other influences.
More About Our INNkeeper
Dan Gibson, now in his twelfth year as Executive Director of the Mississippi Association of Self-Insurers (MASI), is a former mayor of Crystal Springs, MS, and currently the Mayor of Natchez.  He is a 1987 graduate of Mississippi State University, where he served as student body president and received a Bachelor's in Business Administration.
He first entered the insurance profession in 1994 as an independent agent, the same year his son, Clark, was born. As President of Copiah County Insurance Agency, Inc., Dan was named to the Mississippi Business Journal's Top Forty Under Forty at the age of thirty. He was a  candidate for Governor of Mississippi in 1999. Dan obtained his Series 7 as an AXA Advisors Financial Consultant in 2001 and started his own insurance consulting company, Dan M. Gibson & Co., Inc., in 2002.
As Executive Director for MASI, Dan represents hundreds of employers with millions in annualized premiums. He is a Registered Lobbyist for Worker's Compensation and Self-Insured Health issues in the Mississippi Legislature, Mississippi Insurance Department and Mississippi Workers' Compensation Commission. In 2012, Dan worked closely with other private entities and legislative leaders to obtain passage of Mississippi's Historic Workers' Comp Reform Bill – bringing about many important changes for the benefit of employers and employees alike.
Dan enjoys music, architecture and woodworking and has developed several successful Bed & Breakfast properties. He is very active in community work and music ministry, and his first novel, Oxford Redemption, is available on Amazon. For more information on Dan, visit his website, www.danmgibson.com.
GardenSong Guest House
"Soul and spirit of Natchez! It truly embodies everything that is wonderful about Natchez, from the beautiful gardens and charming architectural details to the warmth and hospitality of its owner."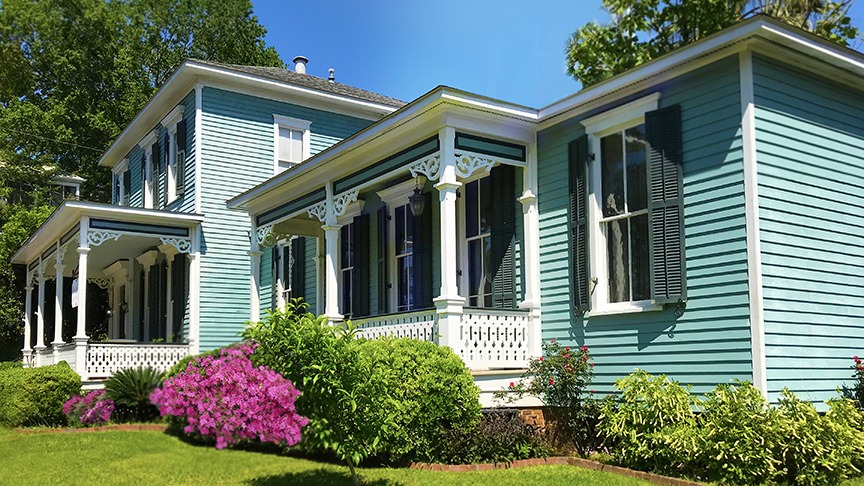 Stanton Guest House
"Location to downtown was great and just a short walk away. The inside is beautiful with historic furnishings. Our room was huge & exceptionally comfortable. They have concerts here, too!"
The Mayor's House
"This is an awesome place for a quiet family getaway! So much space available in the living areas, with front & back porches to enjoy as well. All on a quiet street near everything in Natchez."