"Great home and location, the Elizabeth Stanton Suite was beautiful! The Stanton Guest House is just wonderful to visit and I'm already planning my next trip."–Bess 
 on AirB&B
"Beautiful house and large room with sitting area. Within walking distance to shopping, dining, and sites. Horse drawn carriage sightseeing tour available nearby. Wish we had planned on staying more than one night." –
Terry on TripAdvisor
The Elizabeth Stanton Suite
Beauty and Elegance On The Second Floor 
The Elizabeth Stanton Suite is an elegant room, located on the mansion's second floor. It features a lovely King-Sized Bed with French detailing, complete with plush linens and feather pillows. It is a beautiful room, bright, spacious and luxurious, with a large bathroom with tub/shower, closet and dressing area. It features a Flat Screen Television, ATT U-verse and Free Wifi. 
Our Amenities
The Stanton Guest House is a small boutique hotel featuring all of the luxurious amenities one would expect. We offer self-check-in with instructions provided to you at time of booking.
While our discounted rates do not include breakfast, you can find great breakfast options are just a few blocks away!
Fine Bed Linens
Feather Pillows
Luxurious Towels
Complimentary Beverages Upon Arrival
Satellite TV
Free Wifi
Hair Dryers & Other Essentials
Private Bathrooms in Every Suite
Elegant Ballroom with Garden Views
A Grand Piano – And Tunes by the Owner (When He's not busy being Mayor.)
Books and Current Magazines for Days!
Front Porch and Garden Seating – a Retreat from the World!
Wedding and Special Event Facilities for small groups
Pet Friendly!

 

Polite pets welcome; $10 per Pet, per Night Deposit applies
Cancellation Policy
Full payment is collected at the time of booking. Cancellations are allowed up to two weeks prior to each stay, and a full refund will be issued.
Due to high demand, cancellations within two weeks of one's stay shall not be refunded.
GardenSong Guest House
"Soul and spirit of Natchez! It truly embodies everything that is wonderful about Natchez, from the beautiful gardens and charming architectural details to the warmth and hospitality of its owner."
The Mayor's House
"This is an awesome place for a quiet family getaway! So much space available in the living areas, with front & back porches to enjoy as well. All on a quiet street near everything in Natchez."
You want the INNside scoop? Get tips from the locals, the latest on new entertainment happenings, details on the hidden spots that only the locals know about, lessons on Southern culture, and some history on our properties.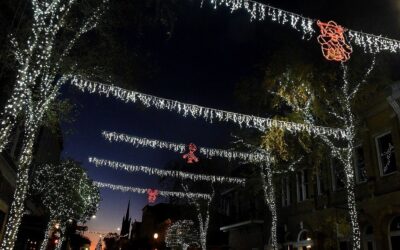 Natchez One of Only Six Cities In US Chosen for Holiday Display If you've been to the Lil' Easy lately and seen Main Street, then you know that we're all lit up over this Christmas Light Display! If not, you are missing out on a wondrous scene of Christmas Magic in...
read more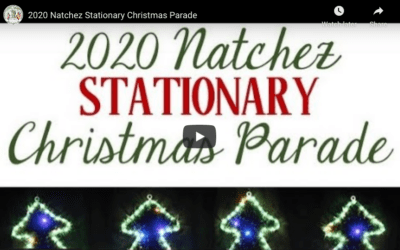 Changing It Up This Year, But Still Spreading Holiday Cheer To help keep the citizens of Natchez safe this year, the parade looked and worked a little different, but was still full of joy and cheer for all. A drive-thru ONLY parade with no candy or physical exchanges...
read more Plan your stay with tips from the locals!
Historic Lodging, Entertainment, Tours
411 N. Commerce • Natchez, MS 39120
Check Availablity or Ask Us A Question: