"The entire house is so lovely. The Belfast Suite was not only beautiful, but the bed was so comfortable." –Renne F. on Facebook
"My second stay at Stanton Guest House, this time in the Belfast Suite…First of all, the room was huge! It was done in blues and grays which gave the room a very calming feeling. Of course, just like my last visit, I slept in the highest quality mattress that I had ever slept on."–
Trish on Google Reviews
The Belfast King Suite
Easily another "Master" bedroom – complete with Jacuzzi Tub in the Bath.
Named for Mr. Stanton's homeland in Ireland, The Belfast Jacuzzi King Suite is a large bedroom, big enough to be another Master bedroom – the house has serveral! Located on the main floor, it features a luxurious King-Sized Bed, complete with plush linens and feather pillows. It is a beautiful room, spacious and luxurious, with a large private bathroom and walk-in closet. The bathroom includes a marble double vanity and a large, Jacuzzi tub and shower. Enjoy plenty of room, a Flat Screen Television, ATT U-verse and Free Wifi. You will also enjoy the Keurig Coffee Maker, and do help yourself to the complimentary beverages in the kitchen upon your arrival.
Our Amenities
The Stanton Guest House is a small boutique hotel featuring all of the luxurious amenities one would expect. We offer self-check-in with instructions provided to you at time of booking.
While our discounted rates do not include breakfast, you can find great breakfast options are just a few blocks away!
Fine Bed Linens
Feather Pillows
Luxurious Towels
Complimentary Beverages Upon Arrival
Satellite TV
Free Wifi
Hair Dryers & Other Essentials
Private Bathrooms in Every Suite
Elegant Ballroom with Garden Views
A Grand Piano – And Tunes by the Owner (When He's not busy being Mayor.)
Books and Current Magazines for Days!
Front Porch and Garden Seating – a Retreat from the World!
Wedding and Special Event Facilities for small groups
Pet Friendly!

 

Polite pets welcome; $10 per Pet, per Night Deposit applies
Cancellation Policy
Full payment is collected at the time of booking. Cancellations are allowed up to two weeks prior to each stay, and a full refund will be issued.
Due to high demand, cancellations within two weeks of one's stay shall not be refunded.
GardenSong Guest House
"Soul and spirit of Natchez! It truly embodies everything that is wonderful about Natchez, from the beautiful gardens and charming architectural details to the warmth and hospitality of its owner."
The Mayor's House
"This is an awesome place for a quiet family getaway! So much space available in the living areas, with front & back porches to enjoy as well. All on a quiet street near everything in Natchez."
You want the INNside scoop? Get tips from the locals, the latest on new entertainment happenings, details on the hidden spots that only the locals know about, lessons on Southern culture, and some history on our properties.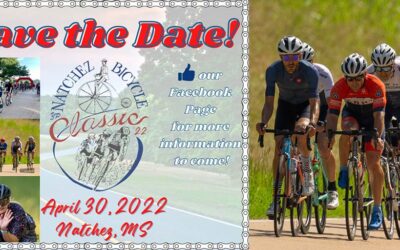 Registrations are now open for the 3rd Annual Natchez Bicycle Classic! Get ready to hit the road for a beautiful and scenic ride, hosted by the Natchez Young Professionals. April 30, 2022 from 8:00 am – 11:00 am ~Come for the ride, Stay for the Party~ It's has become...
read more